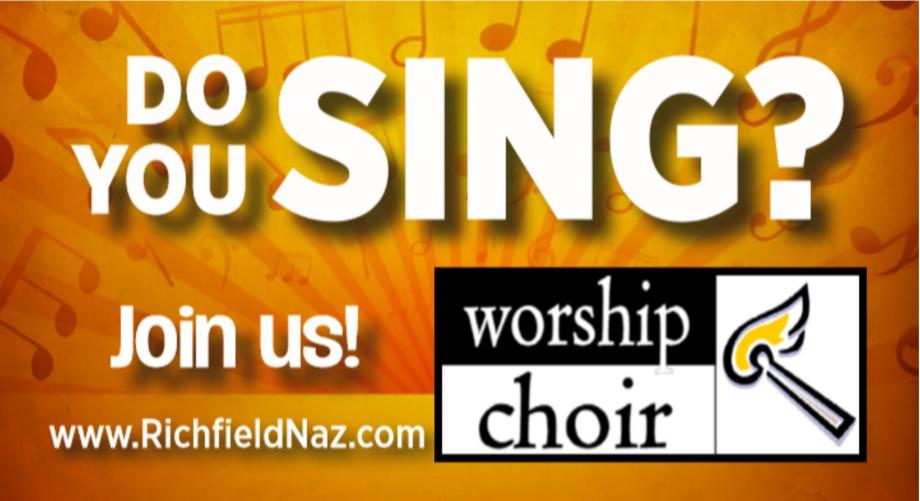 Do you sing?!? If so, we'd love for you to come be a part of our energetic and talented Worship Choir. We welcome people of all ages and musical backgrounds to our choir, as we use our talents for God's glory.
Here's a little bit about us:
We sing from September through May (we take the summer off)
The service we sing in is at 10:30 AM on Sundays
Our practices are on Wednesday nights from 6:30-7:45 PM
We practice at 7524 E Mt Morris Rd, Otisville MI 48463
We sing a variety of songs, ranging from modern worship to the Hallelujah Chorus. Here are a few song samples of the songs we sing:
Our only age requirement is that you must be in at least 7th grade.
You don't need to audition – just join us for any of our rehearsals and start singing with us! Do you know someone else who sings? Invite them to come with you too!
If you have any questions, feel free to contact me at
jtsipes8@gmail.com
.
I look forward to seeing you!
Jerry Sipes
Worship Pastor at Richfield Nazarene